Lipault celebrates the California lifestyle with these seasonal spinners. We love those pastel colours that conjure up the fun of playing beach sports and taking it easy under the LA sun! A sportswear design that inspires us to get dolled up and go play beach volleyball with friends on Venice Beach.
Product info
Model: Spinner
Colour: BLINDING SUN
Material: 100% Nylon
Dimensions: 55.0 x 35.0 x 21.0 cm
Volume: 36 L
Weight: 2.2 kg
SKU: P91*62005
Features
4 double wheels
TSA lock
cabin luggage
​ ID tag
 1 zipped pocket on the front
1 bottom compartment with ribbons
 1 zipped lateral pocket
 1 easy access top pocket in the front compartment
eco-friendly material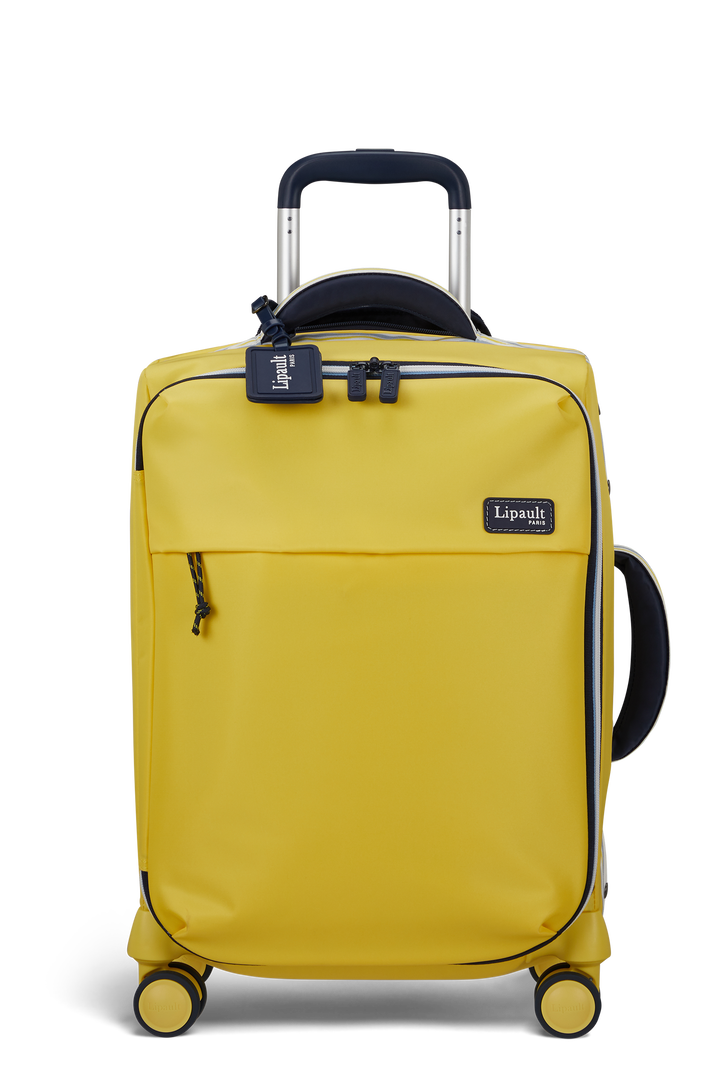 Barcode/EAN
Need some help?
We're always here to answer your questions about our products. Or maybe you just feel like saying hello. Either way, get in touch with us here
Alternatively, check out our FAQ section here. Maybe we've already answered your question!