Real must-have, the 24H Bag is ideal for a quick getaway. Thanks to its 2 compartments and multiple pockets, it has never been easier to stay organize. Moreover, the 24H Bag can be used as a gym bag or a diaper bag, or who knows what else you need a bag for.
Product info
Model: Duffle
Colour: BLACK
Material: 100% Nylon
Dimensions: 29.0 x 43.0 x 24.0 cm
Volume: 27 L
Weight: 1 kg
SKU: P61*01013
Features
Zippers with silicone pullers
2 top handles
2 exterior zipped front pockets
1 exterior flat side pocket
Smart Sleeve
Removable shoulder strap
Main Compartment: 2 main compartments
Interior pockets: 1 Zipped pocket
2 flat pockets
1 mesh pocket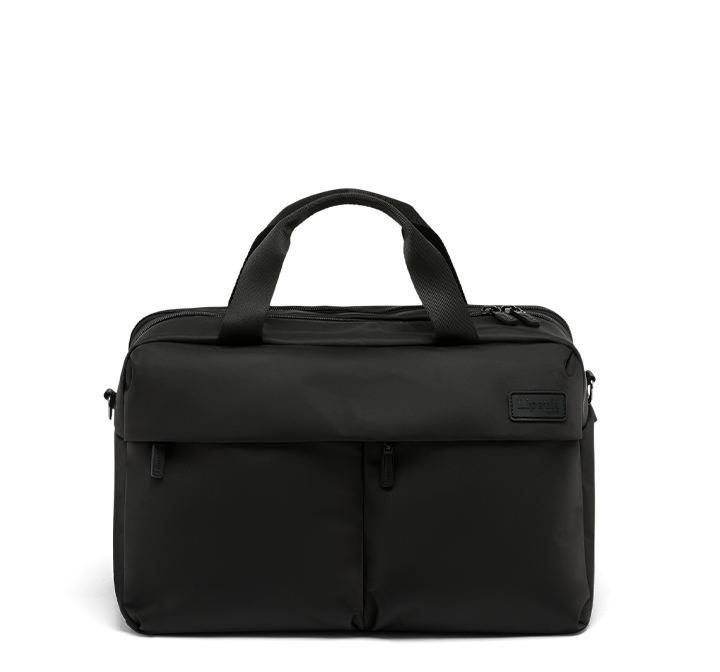 Barcode/EAN
Need some help?
We're always here to answer your questions about our products. Or maybe you just feel like saying hello. Either way, get in touch with us here
Alternatively, check out our FAQ section here. Maybe we've already answered your question!