Combining elegance and convenience, the Laptop Backpack on wheels is the perfect companion for your way to the office or on business trips without weighting anything.
Product info
Model: Laptop Backpack with Wheels
Colour: NAVY
Material: 100% Nylon
Dimensions: 47.0 x 33.0 x 21.0 cm
Volume: 25.5 L
Weight: 2.1 kg
SKU: P55*32118
Features
Zippers
Top handle(s)
Monotube
2 Wheels
Integrated Wheel System
1 front pocket
Smart Sleeve
Ergonomic backpack straps
Cabin Luggage
Address Tag
Wheel cover
Main compartment
Laptop compartment
Laptop Screen Size 15"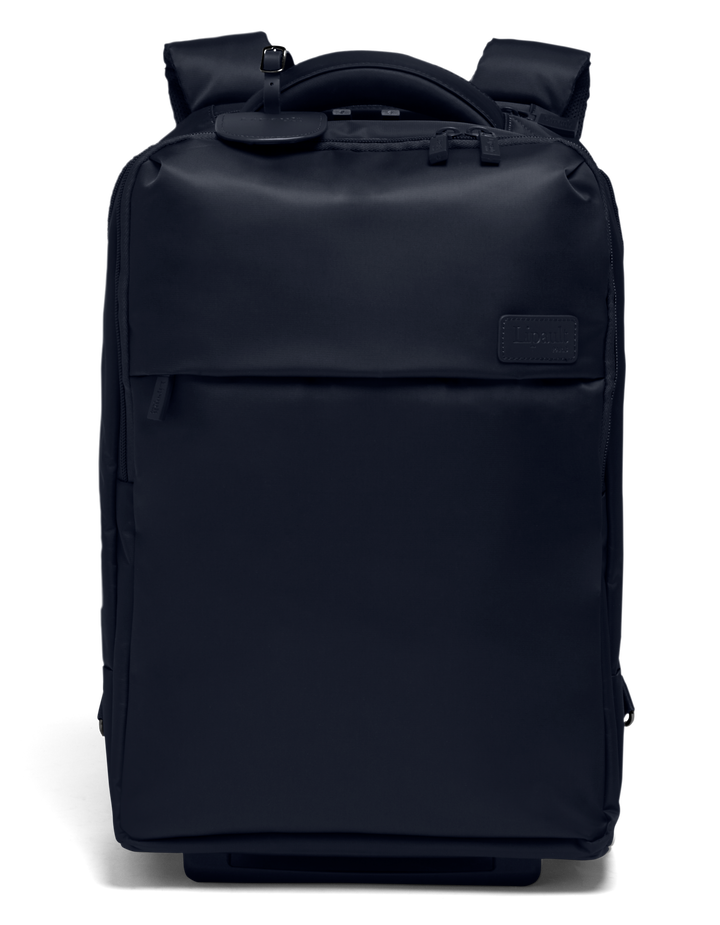 Need some help?
We're always here to answer your questions about our products. Or maybe you just feel like saying hello. Either way, get in touch with us here
Alternatively, check out our FAQ section here. Maybe we've already answered your question!