Combining femininity & practicality, this hobo bag can be worn in multiple ways to give you a versatile look. Design touches like contrast edge paint pullers & pleated details are inspired by the refined, colourful DNA of the brand.
Product info
Model: Hobo Bag
Colour: BLACK/SUNFLOWER
Material: 90% NYLON 10% PU
Dimensions: 25.0 x 34.0 x 15.0 cm
Volume: 0.01 L
Weight: 0.29 kg
SKU: GQ5*39011
Features
External: 1 zipped front pocket
1 zipper opening Interior: 2 flat pockets
1 zipped pocket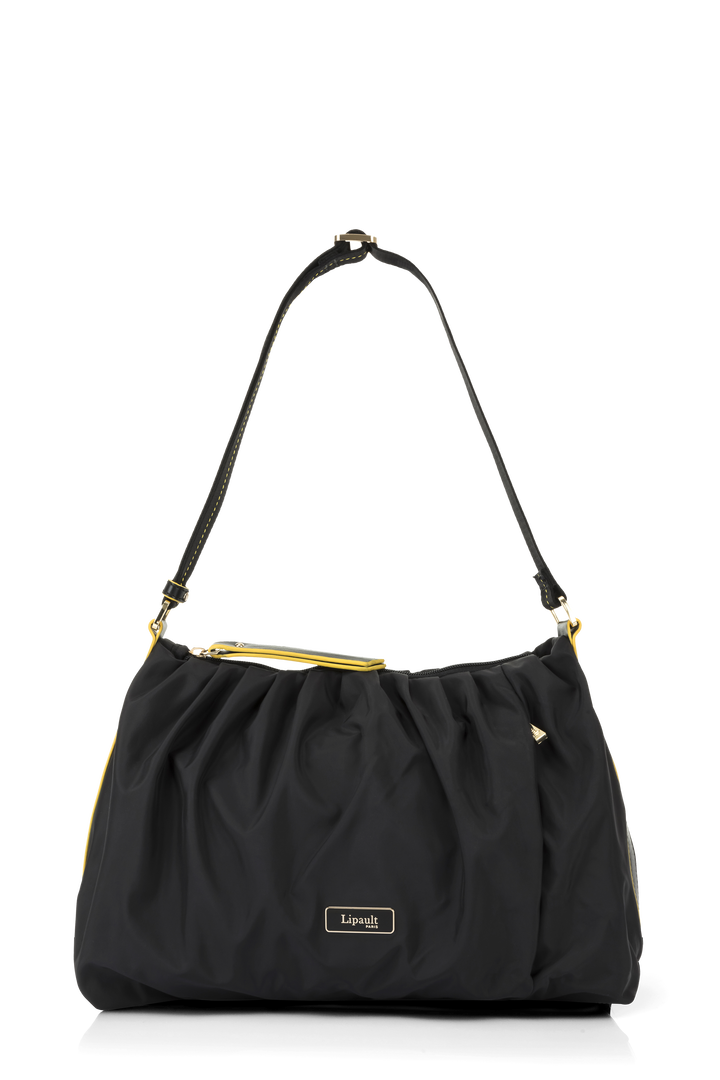 Need some help?
We're always here to answer your questions about our products. Or maybe you just feel like saying hello. Either way, get in touch with us here
Alternatively, check out our FAQ section here. Maybe we've already answered your question!